Hello Cookies!
I am hearing more, and more from my clients that they wish they could have longer, thicker, softer lashes. Here are a few tricks you can try out without breaking your piggy bank :) Please note: I've tried to break it down by your individual concerns. Did I happen to miss yours? E-mail me, and I will send you an individual lash RX! :)
Do you have thin lashes, and want them to be much fatter? Falsies are the gold standard, but if you don't want to go that route, load up your lashes with a thickening mascara. Apply three coats, and let each one dry before doing another. Top it off with a thin line of expresso colored eye-liner, and you're good to go!
For a great thickening mascara please do try: MAC Cosmetics Opulash Mascara
Are your lashes bone straight, and you want a lasting curl? An eyelash curler is a must. Before diving in, use a hair-dryer to warm it up. Be careful however! The metal part of the eyelash curler can burn you, so let it cool for a pinch. Starting at the base of your lashes, gently squeeze and release the curler moving up until you reach the ends. Sweep on your mascara, and there you are! By heating up your lash curler, this is what gives that staying power!
My personal favorite mascara for lifting, and curling is by Benefit Cosmetics.. It's called, "Yes They're Real".. OMGGGGGGGGGGGGGGGG! I bought nine tubes. That's how good it is!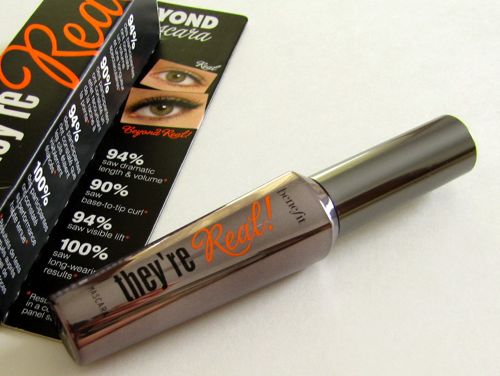 Lashes short, and you crave length? Build up those shorties, Honey!! Apply mascara from lash base to tips, put on a second coat from the middle to the ends then do a final swipe just on the tips. Don't neglect your lashes at the outer corners of your eyes for they will reward you with that wide-eyed affect. Please do try Covergirl Cosmetics LashBlast Lengthening mascara! You'll love it!
Are your lashes incredibly blond, and you want color? An extra-black mascara will give you the intensity you're craving. Contrary to popular belief, all you blond beauties out there
do not
have to resort to a brown color. If you want intensity, absolutely go with black. Even more fun: Coat all your lashes or just the bottom ones with blue, or green. It's totally funky, and totally eighties! Apply a great lash primer first to really make the colors pop.
Another personal fav to aid in giving you intense color drenched lashe: Christian Diors' "DiorShow" mascara!
Be bold! Be daring! Take it back to the eighties!
Urban Decay Big fatty mascara makes amazing hip colors!
That is all for now Honey Buns! Xo!