Hi Cutie Patooties! Have you all been well? I sure hope so! So excited to be back to share with you another one of Fall's Hottest Trends...RED LIPS!!!!!!!!!!!
First off, EVERYONE can wear a red lip, it's just about choosing the right red for you. Your best bet is to visit the make-up store Sephora, or MAC Cosmetics. Both are leading/trusted brands in the business, and there should be an artist available to assist you!
I will list a few technical items to remember about this VERY important subject matter, (smile) so that you are better equipped when you go to shop!
Fair skin should look for blue-based red lipsticks. This means the color is a true classic red, with no
hint
of orange or pink. A blue-based red is similar to what burlesque artist Dita Von Teese wears on a regular basis. This color looks fabulous with fair skin like Dita's. Red is a color that bleeds, so be sure to line lips with either a matching or nude lip liner to prevent color transfer. Medium skin looks great with a larger range of red lipstick. Think of pop star Christina Aguilera, who adopted red lipstick for quite some time. The red lipstick that looks best with a medium skin tone like Christina's is anything with an orange cast to it. Blue-based red shades work well, but an orange-red pops against a medium skin tone, especially when worn with bronzer.
Dark skin tones should opt for a purple-based red. Kelly Knowles sometimes wears red lipstick on the red carpet and looks stunning with a red lip that has a bit of plum. The darker red shade is flattering with Kelly's dark skin and the plum undertones make the lip look regal and sexy.
Remember, these are only suggestions! Wear what you feel comfortable in! Do make certain to exfoliate your lips first before your application however! You can do this by taking a clean wash cloth dampened, and scrub your lips. Your facial exfoliator would work just fine too or, your toothbrush. There is nothing more unattractive then flaking, peeling lips, with lipstick on top. #YUCK! #NOBUENO!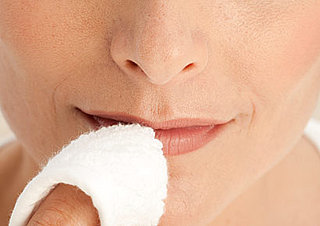 Matte
lips are about precision. Line, and fill in your lips with a red pencil. Then, apply your lip color on top. I personally LOOOOOOOOOVE using Urban Decay Cosmetic's lip liner in, 'Gash' first, with Nars Cosmetics, 'Red Lizard', on top.
(Allure Magazine rated the Nars lip color is one that fits EVERYONE!)
Stains
are also an easy way to go red. You can control how much color you get, and it's sheer. Apply the stain from the center of your pout outward, and just repeat. You can layer until you get the desired color.
Try Revlon Cosmetics, 'Just Bitten' lipstains in, "Balm in Gothic" color.
Satiny Lips
add instant Glamour! For this fancy finish, line lips with a clear lip pencil to nix smudging.
I LOVE Sephora's Definer D'Liner. PERFECT anti-feathering lip pencil.
Yves St. Laurent has this DELICIOUS satin red lipstick in, "Sensual Radiant".. LOVE!
A glossy pout
is EXTRA flirty! Make-up Forever carries a GORGEOUS gloss called Moulin Rouge.
Welp! Are you all ready to go from 0-60 within seconds?! I am! I've got my red lip stick ready to rock! Big hugs! XOXO