Hey gals! Just wanted to hip you to the hottest new mascaras out on the market! Whether you want, longer, stronger, thicker, green, or blue lashes, these mascaras are definitely worth a try!!!!!
Lengthening:
Smashbox Cosmetics Lash DNA. The bristles on the wand are, "double-helixed" which is sure to lengthen like you couldn't imagine!
Waterproof:
My personal fav: DiorShow by Christian Dior. If what you need is a great water-proof mascara that thickens, this puppy has your name on it :). Just ask my brides if they loved their lashes! They do :)
Color Trends:
Yves Saint Larent Faux Cils mascara in a variety of colors is for you bold chicas out there :) Spotted on the fall runways in the color grey, this is soooo 2010!
Mineral Based:
100% pure bareMinerals and antioxidants, this high performance mascara has a 360 degree comb to separate, lengthen, and lift!
Lifting:
One coat of thi hard-wax mascar, and your fab curly flutter's a go---courtesy of Anastasia herself! She is the grail of eyebrows among the Hollywood's elite. I loooooove her eyebrow pencils!
Volumizing:
Don't let the bristles intimidate you, Dolls. Use just as you would as with any other mascara wand. This sassy upgrade has the same spherical brush to capture tiny lashes at the root, with the added benefit of a lash-lengthening formula!
Multi Task: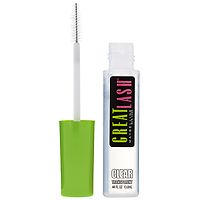 I loooooove to use clear mascara on almost every photoshoot. It is perfect for keeping brows in place, for male models lashes, or for my super natural gals :)
Do I have you excited about mascaras? I hope so! E-mail me your personal favs!