Go for the gold!!!!! This Fall the color that is a MUST-HAVE in your make-up collection, is gold! It's a bright yet subtle color that works on all skin tones because of it's natural warmth. If you want to intensify the colors, simply wet your make-up brush before dipping it into your eyeshadow.. For a subtler look, a pearlescent gold lip gloss, or glitter-flecked nail polish gives you an overall glow. Here are some DELISH products to try:
This is seriously one of my secret weapons... Gives you a gorgeous, refreshed glow (Not shimmer, like the name). Bobbi Brown Cosmetics, Shimmer Brick. Sweep your brush over the entire palette, then apply to the cheeks, declotte, or shoulders.
www.napoleonperdis.com. (Gold and the Beautiful). This is beautiful on all skin tones, and can be worn alone, or over your favorite lip color. LOVE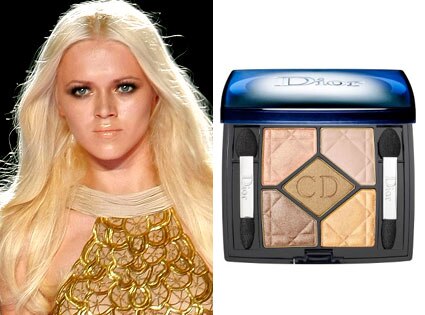 This was a look hot off the Versace runways (not my make-up work), and the artists used the Christian Dior Palettes: Sunset Cafe
Nars Versailles Nail Polish--OMGGGGGG!
I love her gold tones! Not my work, but inspired for sure!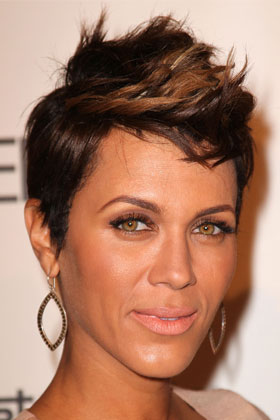 Send me pics of you rocking your warm, golden looks! Big hugs to you all!!!!!!