Hi everyone! So, I am super, duper excited to share that Target has a GREAT deal going on! Many of you know I adore my, Bobbi Brown Shimmer Brick... You also loved the way it looked when I applied it for you on your trial run with me, or wedding day...
At $40.00 dollars a pop however, this can be a little bit of a stretch for some.
The shimmer bricks give a nice luminescent healthy glow in pictures. Guess what cookies? Physicians Formulas makes the same product for $10.00! The pigments are just as rich, it is just that the compact is smaller.. Target is now selling these bricks for TWO FOR $12.00!!!!!!!!!! Yes! This is at most Target stores, so hurry while supplies last!
Here are the fabulous shimmer bricks by Bobbi Brown..
Here is one of my fav's by Physicians Formula. Don't let the shade fool you. This color works on the tannest of skins..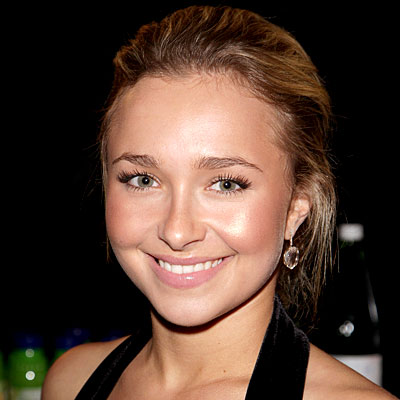 See how Hayden's cheeks are so luminescent? Not shiny, but glowy..
And Jennifer Aniston.. Again, very glowy.... Note.. For these two fabulous celebs, their own personal make-up artists supplied the make-up.
Here are my two clients hanging out! Can you guess which one has on Bobbi Brown, and which one has on Physicians Formula? Hmmmm....
My bride here.. Positively radiant! The shimmer brick is the way to go!
Okay, so I will spill the beans on this one.. ;) Rachel is wearing, 'healthy glow' by Physicians Formula!
Amy is wearing Bobbi Brown.. See? It is hard to tell the difference..
So, what are you waiting for cookies? Head over to Target today, and pick these up! If you feel like splurging, head over to my beauty boutique, and purchase the Bobbi Brown. Either way, this is a must have in your make-up bag!
Gotta run! Beauty calls!