Occasionally, I will feel so inspired by a model, that you will find her here, on my blog. That goes for the lovely Brittany D. I had the pleasure of working with her, and Red Gallery Photography (www.redgalleryphoto.com) on her modeling photo shoot. She recently was signed to one of the top agencies in Ohio. Yay!!!! Red Gallery shoots primarily weddings, but they have a strong background in fashion as you can see :) Brittany was absolutely a gem to work with, and Red Gallery, simply AMAZING!
Brittany arrived to the shoot relaxed, and comfortable. She wore cute fitted skinny jeans, and an American Apparel type top. She traveled in for the shoot the night before. Brittany is a full time student, business owner, and model. Her spirit, and smile just light up the room. 'Talking Heads' band was our music of choice to start, followed by 'Maxwell'.
Despite the freezing code, Brittany gave us some genuine laughs!
To achieve this look, I used Mac's limited addition Hello Kitty smoky eye palette.
Laura Mercier Stick foundation was applied very lightly, to give that flawless look..
I used Mac blush in, 'Dame' color
Bourjois 3d Lip Effect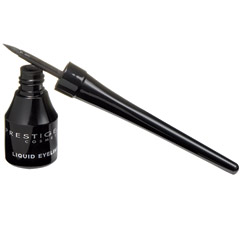 Prestige liquid liner in, 'Expresso'
My secret weapon: Shu-uemura eyelash curler. Every gal MUST have one. It doesn't have to be this brand, but get yourself a lash curler :)
And lastly, Loreal Great lash in, 'Blackest Black'
I had so much fun!!!!!