Last night, I had the pleasure of working with my favorite local band, 'Lieutenant Dan's New Legs'. They performed at the Park Street Patio, and really rocked the show. If you need a great band to play at your reception, or event, you will LOVE them! Shareena the lead singer has been compared to Fergie of the, 'Black Eyed Peas', but she definitely has her own identity. www.ldnl.net
Shareena is such a doll, with loads of personality!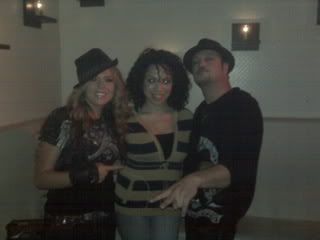 Ha-ha! My eye's look really strange in this picture!
For Shareena's makeup, I wanted to go with a glamorous look that translated well in the dark. Having out-to-there lashes was a must. I knew who I could rely on, and that was, Mac. I added rhinestone embellishments to the sides of her eyes, for drama. The shadow of choice was Loreal HIP concentrated shadow, in 'Charisma', DiorShow mascara, NYC sparkle dust as a highlighter underneath the brow, and Victoria's Secret Beauty Rush, in 'Slice of Heaven'. Shareena's skin is naturally flawless, so a basic loose powder, by Laura Mercier was all she needed. I topped her look off with Nars blush, in 'Orgasm' color.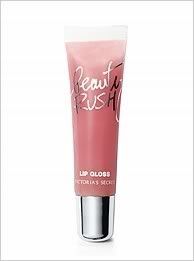 Shareena was delighted with her look, and really rocked the show!