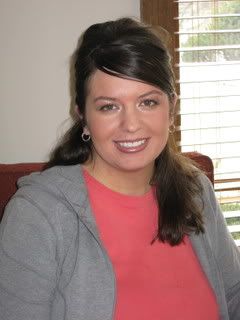 "Everyone that met you could not stop saying how nice you are!! I LOVE the black and white picture you took of me at the wedding!! It's one of my favorites of all the pictures!! I love the "in the moment" pics. I really loooved my makeup too"!
----Melissa C.
" It was so awesome meeting you at the bridal show I modeled in! Who would have thought I would love my makeup so much, that I would hire you for my own wedding. It was a pleasure meeting you. My mother, and bridesmaids were very happy with their makeup as well. Best wishes in all you do!"
----Bethany S.
"My initial meeting with Melissa was so great. She listened to what I wanted and gave me exactly what I was looking for. My make-up on the day of the wedding was perfect! I couldn't have asked for a better experience or an easier person to work with. I can't wait for my next event so she can do my make-up again!
"----Amy R.
I recently took pictures with a photographer and I was not happy at all with them. My sister Melissa came to my rescue. I needed pics for the Miss IL USA pageant and she made me look AMAZING. From my gorgeous makeup to the styling of my hair and the wardrobe she selected, she made me look like a celebrity from head to toe. Her out going personality also made it an enjoyable experience for me as well. There is absolutely no doubt about it! Any future events I am def booking Melissa. YOU ROCK CHICA!!!!----
Your sister, Ashton. Miss Illinois Contestant 2008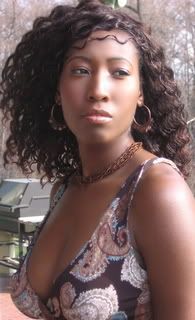 Mel, you are absolutely amazing at what you do. You took lil ol' me, and totally gave me a ambush make over (ha ha)! For someone who doesn't even wax her brows, I was completely happy with the "new me". From my hair, to my makeup... I am so happy. Thank you so much, and God bless you!
----Tanesha C.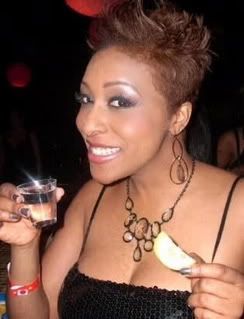 I'm going to get myself together for a photoshoot & I'll make sure the make up guru is lined up to make me look fierce! Thanks again for making me beautiful. The party was crazy! Too much fun, thanks again!
----Nia Noelle Power 107.5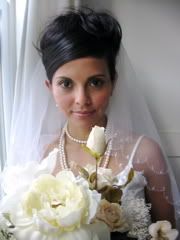 " I had so much fun working with you. You are truly phenominal, and the service you offer is priceless."
----Ninoska Y.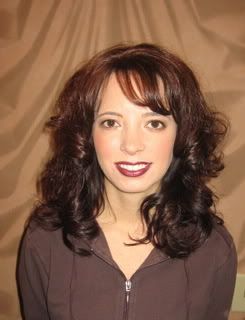 "Thank you SO much for everything!! I really enjoyed meeting you. Noone has ever done my makeup, and I loved what you did! Let's plan to get together!!
----Lora S. Elegant Touch Events Inc.
"Melissa, I cannot thank you enough for the makeup (and support!) you did for my family and I on Saturday. All three of us received SO many compliments and told everyone who did the beautiful work! My mother just adored you. I have never seen anyone have such a calming effect on her!I have never felt so beautiful. You are an amazing artist and an amazing person, too! You had three more than satisfied customers!
---- Jennifer R.
"MelissaRoshan you did a terrific job on the makeup for my daughter's wedding. The wedding took place on probably the hottest day of the summer, and yet our makeup application was perfect from the time it was applied early afternoon until the last dance at midnight! The gorgeous bride, all of the maids and myself,couldn't believe how beautiful we looked and how quick the entire process was! From the consultation to the wedding day, you were professional, punctual, and a true artist. I have never personally had a professional makeup application done, and was honestly afraid that it might look unnatural, but your ability to take each person's facial characteristics and enhance them in a way that looks elegant and at the same time very natural, convinced me that I should not have waited so long! I felt wonderfully renewed all day, and people said that I had never looked more stunning. The bride was very pleased with your friendly demeanor and ability to put all of the girls at ease on such a high-emotion day. I would highly recommend you to anyone for any special occasion!"
----Mrs. Deb B
"I was very touched by your devotion and passion of your work. I'm sure your soft voice attentiveness, and great communication eased many of your brides stress before the big day. You are very caring and hard working person which show in your work and I'm very greatful that I found you! I'm sure working on a Japanese bride was a bit challenging for you but you did a great job! Thank you for being there for me on my big day and your are very appreciated!"
---- Ako K. Picture Courtesy of Steve Lyons Photography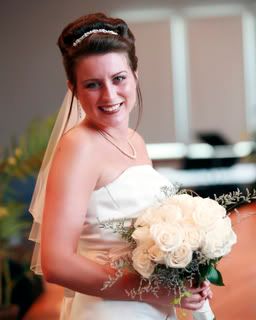 "Hello Melissa!Thank you so much again, you did a wonderful job as always! I loved what you did with all my girls at the bachelorette party, and of course my wedding. Your amazing, kind, and professional.
"
----Amanda H.! (Still getting used to my new last name!) haha...
"Thanks for everything yesterday. The wedding was wonderful and I received many compliments on my makeup!Thanks again!"
----Meghan D.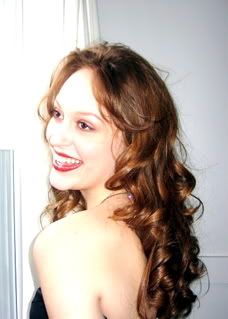 "MelissaRoshan, Thank you so much for the awesome job on my makeup. You got my makeup exactly how I wanted it and I looked gorgeous. I didn't have to worry at all that day about my makeup and that was a relief. Everyone else's make up looked great too. I loved Kristen's makeup, I have never seen her look so gorgeous. Kat's makeup was great too. Normally her colors are a few hues off or unbalanced. My wedding day is the best I've ever seen her makeup too. I think you did a great job on my mom too. She looked young and lively but not too over the top. She was gorgeous. But of course I was the most beautiful because I was the bride :). I am glad you had a nice time at my wedding. I enjoyed having you there and you helped get some nice pictures with the photographer. Thank you!"
----Chandler E.
"MelissaRoshan, Thank you! Thank you! You took a heavy task off of my plate & made my makeup something I didn't have to worry about! You're a wonderful, sweet woman, and I will recommend you highly to anyone looking for a professional makeup artist."
----Teresa P.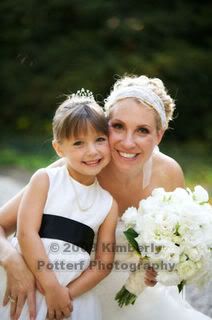 "Melissa was an absolute joy to work with from the consultation to the wedding day! It's a great feeling to hire people to assist you on your wedding day that you trust and appreciate. Melissa was more like a friend then a vendor."
----Melissa C.
"MelissaRoshan you were very professional, friendly, and made me feel completely at ease about how I would look for my wedding. You listened to me and gave me exactly what I wanted, and the makeup stayed put all throughout my event. I even got a bit teary during the ceremony, and you couldn't tell at all! My makeup was one of my favorite parts of my wedding ensemble, and I will recommend you to everyone I know!"
----Caitlin M.
"Melissa, you did a wonderful job with my makeup, my bridesmaids, and mother and mother in law. You are very patient, professional, and do an excellent job. You are very good at listening to what the client is asking for and achieving it. After trying a few other makeup artists, You won me over with your personality, and ability. I am so glad I found you! You made everyone look their best on my wedding day"
.
----Marissa H.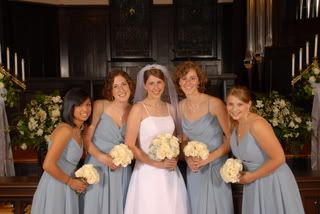 "Melissa,I wanted to thank you for doing the makeup at our wedding! I was sad that I got rushed out for pictures after putting on my dress and I didn't get to show you myself all put together! But all of the bridesmaids, Don's mother, and myself looked and felt absolutely beautiful, so you know you did a fantastic job. Good luck to you and your beautiful family in the future :)"
----Laura F.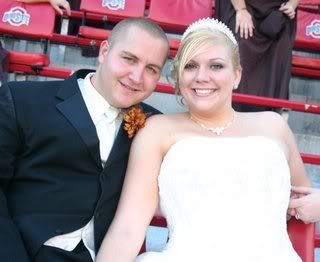 "After having a run-through trial, I knew I had my girl! Melissa is a wonderful women who takes pride in her work, but doesn't create another person with her make-up. She takes who you are and really enhances your beauty! She also works with the ladies in trying to find their style. YOU pick out pictures of the tones and colors. Then if you don't like it, she works to fix it how you would. I loved my make-up on my wedding day! That was one thing I didn't want to stress about. I didn't want to have to worry about what I was going to look like and if I was going to mess it up. Everyone wants things perfect on their wedding day! Not to mention I wanted to feel like a princess and be pampered a bit on the big day, as a bride should!!!! The pricing is great! The products are wonderful and stay in place!! I could not have asked for a better make-up artist! I was truly blessed to have found her!!!!"
----Tami A.

"After my initial makeup artist for my wedding day had to cancel, our photographer recommened MelissaRoshan. She responded instantly to my email and I hired her in just a couple days of communicating with her. She was extremely responsive and easy to communicate before the wedding. Being that my wedding was in Columbus and me in Chicago made planning difficult but she made it much easier. Since I did not have time to come into town for a practice run, she made me feel comfortable about us being on the same page by having me email her pictures and emailing back and forth about all the details. When the wedding day came I was even more impressed by her professional attitude but most of all she made the day start out very relaxing and fun. She was easy to talk to and just an all around pleasure to work with. She knew exactly what I had in mind and got it just right. The makeup looking incredible and I was so thankful for one less thing to worry about that day. It really did last all day and night and I had so many compliments. She is a great makeup artist and so nice, I will hire her for absolutely anything I may need from now on!"----Shannon H.


"You have such a beautiful spirit about yourself. I'm so happy we connected. You are my make up artist for life. Thank you for everything."----
Cerise A. Pictured with singer Adina Howard.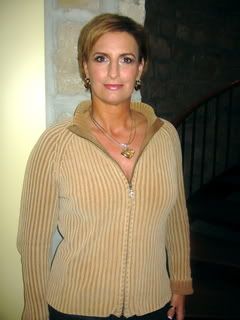 "I met MelissaRoshan about 6 weeks before my Wedding, she was highly recommended by another Professional Make-Up Artist on www.theknot.com. We did an hour long make-up trial where we discussed and reviewed my personal style and desired look for my Wedding Day. MelissaRoshan was the perfect choice for me. She listened to my ideas and suggested some different approaches, we took before and after pictures. After the trail makeup was done, I looked in the mirror and yelled "WOW" and booked her on the spot. I looked like a million bucks! I felt very confident that she was the right Artist for me.
Prior to the Wedding Day, we confirmed our scheldules, talked about any changes and MelissaRoshan even researched eyelash extensions for me. She arrived on my Wedding Day, did the Bridemaids make-up, covered up my tattoo and make me look as gorgeous as possible. I loved the way that I looked and so did my Groom and everyone else. MelissaRoshan ROCKS! I could not have picked a better makeup artist for the big Day. I hope to work with her again, I can't wait to look that good again!
"----

Michele H.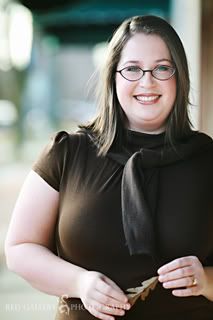 I recently decided that it was time for new headshots - my old ones were taken way back in 2005 and didn't really look like me so much anymore. I was very excited when the lovely and talented Red Gallery Photography agreed to do them for me. Normally, I really don't like having pictures taken of me (I much prefer to be behind the scenes watching my brides and grooms get their pictures taken) but I knew I would be comfortable with Lisa behind the lens and that she would get some good shots.
Anyone who knows me at all knows that I don't wear makeup. The daily extent of my makeup routine consists of Burt's Bees lip balm and maybe a touch of mascara when I am feeling really sassy. Because of this simple fact, I knew I needed help with my makeup for the photo shot.
That is where the lovely and talented makeup artist MelissaRoshan comes in - I told her that the last time I had my makeup done by someone else I wound up looking like a cross between a clown (way too much blush) and *ahem* a lady of the night (way too much eyeliner). She swore she is the queen of natural looking makeup and to trust her - I am certainly glad that I did! She did an amazing job and for me to say that is a big deal - I never think makeup looks good on me but she even did some fun false lashes and still managed to make me look like myself. Exactly what I was hoping for!----Emile Duncan Event Planner
"
"Hi MelissaRoshan! I'm still receiving complements on my wedding-day makeup!!! I've used your hairstyle from our first meeting many times, too...and I get complements from that all the time!!! Thank you for being you and making all of the rest of us beautiful!!!"----Natalie S.
"Melissa. Dude. Seriously. You totally rocked that shoot today. I'm just blown away. You are definitely my make-up girl from here on out."----www.shannonwilliamsphotography.com
"Melissa, I loved working with you for my modeling shots. You did a great job on my hair, and make-up. I love how the make-up is so fresh faced! Good work! All I can say is I am truly thrilled with the pictures. Thank you so much!"-----Amy Crandall Heyman Talent Model. Phototography: www.shannonwilliamsphotography.com

"Melissa could not have been nicer - I was getting married in Mount Vernon, OH, about 70 miles from Columbus. And when I hired her, i was freaking out because I hadn't been able to find anyone in the area to work with. I could not have gotten more lucky. Not only did she travel to work with me for the day but her work was absolutely perfect. I don't normally wear makeup, and I was bit a nervous to see how it would come out. I didn't want to be so made up that I looked like someone I wasn't. Melissa did a fabulous job. I truly felt like a Cinderella when I finally looked in the mirror and saw the transformation she had accomplished. She comes highly recommended."---Ginna V.
"We had a fabulous night. Thank you for the spectacular makeup! We all looked fantastic. You are such a pleasure to work with. You have a wonderful personality. Thank you! When we have any special occasions in the future we will be calling on you"-
---
Kim D.
"MelissaRoshan, words can't describe what I felt the day of our shoot...but here it goes. ABSOLUTELY fabulous girl!!! My time with you, always helps me 'pick it up a notch'. I'm inspired by you and want to always push a little further. You have that about you. When others would become threatened by your professionalism, strength, knowledge and wisdom, I see it as, a helping hand reaching to pull them up--unbeknownst to you. You are beautiful, strong and talented."
-----
Miyoshi Anderson..
"MELISSA, the GODDESS!!
MY GOODNESS these photos are beautiful, and even just from the one Shannon sent me to preview, I have gotten SO many compliments on my makeup! You made me look AMAZING. You are SO talented. Can you BELIEVE these great pics??? You are fantastic! THANK YOU!! I LOVED meeting you and working with you, and I'm so honored to know you. Keep in touch"!!
----

Christine B. (Actress)



"
MelissaRoshan, What can I say?! Working with you is an absolute pleasure! From the make-up you did for me for my professional head shots, to the fabulous work you do for my brides! You take women who are already pretty, and make them even more gorgeous! Thank you so much for the amazing job you do, and I look forward to working with you again!"
----
Quenetta Gordon Something Blue Weddings and Events
(Photo courtesy of Kitty Maer, of Maer Studios)
"The makeup and photography are perfect. Thank you Shannon and Melissa for making this a fantastic experience and making me look wonderful :-) I would definitely recommend both of you to anyone who needs photos or makeup done for any reason! This is the best photo of me I have ever seen".
----
Nicole D. Columbus' top model
"You guys really did a number on me! I can't wait to see the rest of the photos!! Thank you for talking me off the ledge, getting me outta my box..... THANK YOU!!!
I looked amazing - thank you for the awesome hair, make up & fab photo angles!! XOXOXO"
---
Susanne Chamberlain (Actress)
"MelissaRoshan is wonderful! Her talent is not to be matched; she made my Mom and I feel like princesses with a beautiful, and yet natural makeup transformation. She was extremely responsive and catered to our needs. I would recommend her to anyone needing a spectacular makeup artist!!!"
--
-Kat D