I had the pleasure of working as the lead hair, and make-up artist for the photographer Eric Wagner recently. He is a local commercial photographer that shoots celebrity clients, model portfolios, and the like. (www.illuminationphoto.com) Our model subject was the lovely Erica. She is thirteen years old, and has dreams of being an actress in addition to a pro volley ball player.
She arrived to the shoot fresh faced with her adoring mother. She wore a cute Ed Hardy designer hoody, fitted leggings, and converse shoes. Our music of choice was, 'Little Jackie', who sings the hilarious song, 'The World Should Evolve Around Me'.
Erica is signed with the modeling agency Heyman Talent, so the look we were going for was fresh, clean, and gorgeous make-up.
Isn't she gorgeous?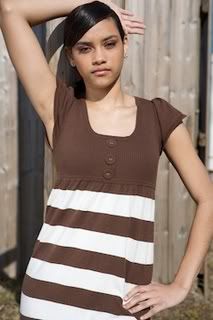 I wouldn't be surprised if we see her on television soon.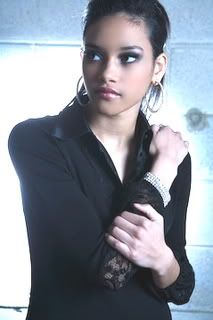 So beautiful... For this look, I applied thick black false lashes to give a real glamour look.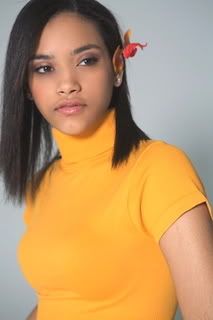 I kept her make-up fresh, clean, and age appropriate. She really reminds me of a young Paula Patton.
Would you like to achieve this look? To keep the look soft, and natural, I used a tinted moisturizer in Clarins. The color on model Erica was 'Bisque'. A cream blush moisturizer keeps the skin fresh, and dewy. I used Trish Mcevoy in, 'Models Choice'. I used Cover Girl cream eyeshadow in mauve. These are great as they do not crease, and are very natural looking. Top it off with two coats of black mascara, and a clear lip gloss in Mac Lip Glass. Your all set!